We are a full-service real estate firm specializing in
turnkey

investment property acquisitions, management, sales and renovations throughout the Greater Charlotte area.
Henderson Investment Group is a sector of Henderson Properties organized to offer investors a more comprehensive solution for buying, renovating, and managing rental properties. Rather than interact with each division separately, the investor has one main contact and access to each person involved in the process to keep informed of progress. The team keeps all parties informed throughout the investment life cycle. Whether short term residential investments or long term rental property acquisition and management, Henderson Investment Group is your Greater Charlotte area resource for turnkey solutions.
Our investment group includes a dedicated Business Development Consultant, Real Estate Sales Team, Renovations Crew, and Investment Management unit with Technology Specialists all working together to provide comprehensive investment services. We combine the knowledge and experience of our 30+ years of business with the capabilities of a specialized staff to bring your investment group a full-service residential asset management resource. With the depth and breadth of the Charlotte investment market, we understand the nuances and needs of investors, and offer a larger scope of services than our competitors.
READ MORE
When you create your login and access the investor portal, your journey begins with the Henderson Investment Group. You'll have access to our Business Development Consultant Brandon Davis and our real estate investment sales team to assist you with your investment goals and buying criteria. Our proprietary system will email you available properties based on your pre-determined criteria. When ready to consider properties, the Real Estate Sales team and Renovations crew will be there.
The Technology Tools we developed serve to bring property options directly to your inbox as soon as they're listed with the Multiple Listing Service (MLS). Properties are pulled based on your criteria stored in the custom-built database. The personal login you created grants access to exclusive areas of the website. The Renovations team uses an online-based system to conduct pre-inspections and generate an estimate of renovations. Your designated Henderson Properties sales agent utilizes a secure online-based technology for managing the documents of the sales process.
Your Real Estate Sales Team is committed to researching, investigating, and negotiating deals on your behalf. Our realtors provide detailed information on available properties and the surrounding areas so your team can make informed decisions. Our agents are licensed in both North Carolina and South Carolina, expanding the reach of available properties. The real estate agent fee is paid by the seller, so you do not have to pay for sales agent services.
Your Renovations team includes a dedicated Renovations Project Manager supported by Specialists, Technicians, and specialty contractors. We have vetted contractors for every area of rehabilitating a property, and have the ability to gauge costs and execute projects quickly. We complete cost-effective renovations and deliver rent-ready projects on time and within budget to maximize your rental income potential.
As you consider potential investment properties, the Renovations team can conduct a Preliminary Inspection and Rehab Estimate to determine estimated repairs and costs to make the property rent ready. The preliminary inspection and rehab estimate will be sent to you and your Henderson Properties Realtor to review.
Lisa Ratledge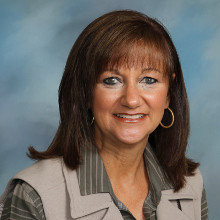 Broker-In-Charge/Realtor®
---
Lisa Ratledge, a true native to the Charlotte area. She grew up in Cabarrus County and came back to Charlotte in 1985 after receiving a BS in Business Administration from UNC-Greensboro. Living in the south Charlotte area for over 20 years, she has seen and experienced the changes and growth that has brought Charlotte to where it is today.
She has been a NC/SC Broker/REALTOR® since 2007 and is a member of the National Assoc. of Realtors, the Charlotte Regional Realtors Assoc., and the Carolina Multiple Listing Service. Specialties and certifications include Senior Real Estate Specialist (SRES), Accredited Buyer Representative (ABR), and Short Sales Foreclosures, and Bank Owned Properties (SFR). Lisa understands the necessity of staying up to date with an ever changing real estate market.
Whatever your real estate needs, let her thorough knowledge of the area, impeccable attention to detail, and personal service help you navigate through your next home buying or selling experience!
Brandon Davis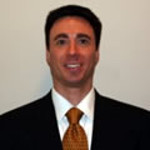 Real Estate Investment Consultant
---
Brandon Davis identifies and builds client relationships as well as develops strategies to contribute to the rental division's growth & profitability through client acquisitions & retention. Brandon is a licensed Realtor® in North Carolina and South Carolina, and has worked with Henderson Properties' investors for four years. Brandon is adept at explaining the rental process to clients and advising on rental rates. Brandon works closely with the real estate sales team and rehab specialist to help ensure properties are turnkey for rental management. He is polished, professional, and has the client's best interest in mind when conducting business transactions. Brandon oversees activities which build upon the company's strengths, while identifying new market opportunities, and maintaining a competitive position in the industry. When not working, Brandon can be seen around town volunteering with Guys with Ties, a local non-profit, to raise money for local charities.
Adam Wooster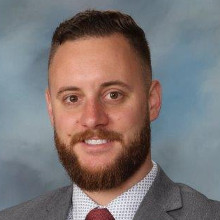 Rental Division Manager
---
As the Rental Division Manager, Adam's mission is to set the standard for customer-focused operations, coach the leasing and rental management staff, and enable resources for all internal and external rental clients. Adam has a people-first philosophy and believes that all goals will be achieved if people are treated with personal care, respect and integrity.
Adam has managed over 2,000 rental units throughout the greater Charlotte area and other markets, and directed 75+ employees. He has extensive experience in interior and exterior renovation projects, as well as new property acquisitions. Adam has also spearheaded recruitment and training initiatives focused on improving all aspects of leasing, resident retention and profit optimization for owners.
Adam holds a Bachelor of Science-Business Administration degree with a concentration in Marketing from the University of South Carolina, as well as a Masters in Managerial Sciences from Georgia State University. His leadership helped his properties earn multiple awards for online reputation, customer service and leasing performance.
Adam's favorite part about Henderson Properties: "I love that we are able to offer full-service management, providing a one stop-shop for our investors. With our in-house technicians, our ability to quickly respond to maintenance issues of any scale in a prompt manner is unparalleled and gives owners a sense of security and confidence that their investment will be protected. Our leasing team knows the market and excels in finding ideal tenants, and our Property Managers and Tenant Services team take away all the stress of owning a rental property. Everyone works hard together and we have fun doing it."
Phil Henderson
CMCA, AMS, NC and SC Real Estate Broker
---
Phil Henderson, President of Henderson Properties, is a Licensed Reator® in North Carolina and South Carolina providing strategic guidance to real estate investors, community association board members, homeowners, and tenants in the Charlotte metropolitan area. An investor with 30+ rental properties managed through Henderson Properties, Phil worked in business for several years before opening a real estate company in 1990 to manage rental properties. A colleague had asked him to manage a rental, and referrals for rental management continued to come. Phil eventually had to quit his sales job to pursue Henderson Properties full-time. Under Phil's leadership, the business has expanded over the years to include managing over 750 rentals, 140 community associations, a real estate sales brokerage, and fully-staffed maintenance division.
Phil is a North Carolina native and graduated from Appalachian State University with a Bachelors degree in Business Administration. Professional Affiliations include: National Association of Residential Property Management (NARPM) membership, and earning the Certified Manager of Community Associations (CMCA) and the Association Management Specialist (AMS) through Community Association Institute. Phil served as the inaugural President of the NARPM Charlotte chapter.
Henderson Properties is an accredited member of the Better Business Bureau and member of: Greater Charlotte Apartment Association; Entrepreneur's Organization (Charlotte); Charlotte Chamber; Charlotte Christian Chamber; Union County Chamber; York County Chamber.